Wildlife Ordinance Meeting this Thursday Dec 8th
Posted on 12/07/2022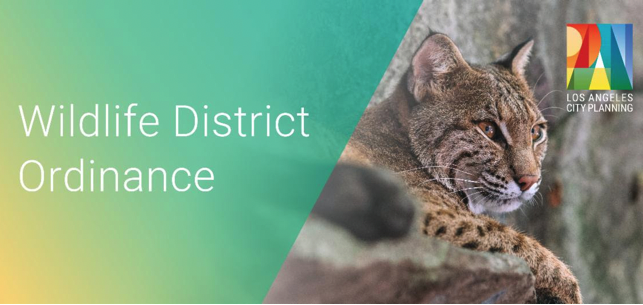 The proposed Wildlife Ordinance (case numbers CPC-2022-3413-CA, CPC-2022-3712-ZC, and ENV-2022-3414-CE) will be heard by the Los Angeles City Planning Commission (CPC) at the regularly scheduled meeting on December 8, 2022 at 8:30am.
The ordinance is expected to be heard in the morning. There will be a staff presentation describing current tree protections and procedures, and agenda items will follow that report. The Wildlife Ordinance is one of the first agenda items.
This proposed ordinance was previously scheduled to be heard on November 17, 2022 and was continued to the December 8 meeting. The agenda for this meeting is available here and posted with agendas at planning4la.org/hearings.
https://planning.lacity.org/dcpapi/meetings/document/73393