THE SCNC THIS WEEK
Posted on 06/13/2022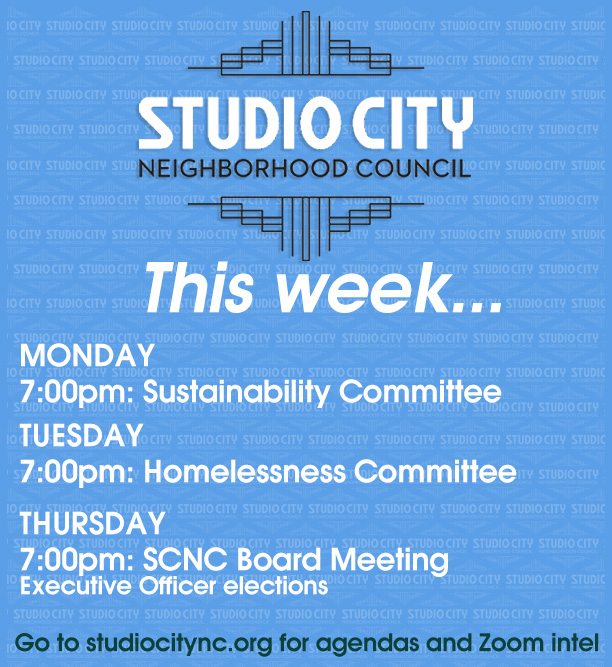 Monday we have the Sustainability Committee Meeting at 7pm. If topics such as the environment, LA's dwindling tree canopies, and conservation are of interest to you, you should really visit this meeting and have a voice.

Tuesday we have Homelessness at 7pm. This will be Luis Oliart's final meeting as Chair of Homelessness. He's done spectacular work with the SCNC, as we look forward to the new Chair continuing the forward progress this committee has had in working with the unhoused to find stability in their lives.

Thursday is the SCNC Board Meeting. Usually on Wednesdays, but for this month we're bumping it a day. The focus of this meeting is the annual Executive Officers Elections. where President, VP, Treasurer, Secretary, and Corresponding Secretary are elected by the Board to serve a one-year term.

Go to our Calendar section to download the pdf agendas and Zoom intel. We'll see you this week.